Landfill Hours of Operation

LANDFILL PIT CLOSES 1/2 HOUR BEFORE CLOSE TO ALLOW FOR COMPACTING/COVER TIME

Tuesday through Friday

8 am - 4 pm

Saturday *

8 am - 12 pm

Sunday and Monday

Closed

* Call Landfill 783-2726 for holiday closures
* Landfill is closed the Saturday before a Monday holiday closure.

Basic rate: $10.00 per cubic yard


Cash and Checks only. No Credit Cards.




All loose trash must be bagged
$2.00 per bag up to 3 bags - 33 gal. limit per bag
$4.00 small tires / $10.00 & up for large tires
$35.00 Refrigerators - Proof showing refrigerant removed by qualified HVAC personnel
$10.00 Washers, dryers, stoves, heaters, water tanks, etc.
$2.00 Batteries
Rechargeable batteries and cellphones may be recycled at Westcliffe Town Hall or Valley Ace Hardware
$10.00 per cubic yard for slash, no stumps (call 783-2726 before hauling to be sure space is available)
No electronics (TVs, computers, monitors, tablets, E-Readers, video game consoles, stereos, radios, printers, fax machines, etc.)
Electronics may be recycled at Oak Disposal
No liquids or hazardous materials (Oil, fuels, paint, antifreeze, thinners, etc.)
Separate metals
Extra charge for uncontained loads

Rates are doubled for out-of-county residents



Landfill will close with sustaining winds over 35 mph or gusts over 50 mph and expected to persist for one hour or longer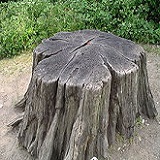 Brush and Stumps
Custer County Landfill will no longer accept tree stumps.

Colorado Department of Public Health and Environment will not allow the landfill to have brush piles larger than 15 x 15 x 15. Please call the landfill first if you have brush to haul to ensure we have the space for it.

The landfill will burn brush when conditions are acceptable.

Brush will be charged at $10 per cubic yard.
---
Recycling bins (accessible 24 hours a day) are located across the street from the Wet Mountain Fire Department building at 215 North 4th Street and behind the Silver Dome near the intersection of Wood Street and Broadway Street. Additional recycling bins are located at the landfill. The landfill bins are only accessible during normal landfill hours.
Click here to visit the Published Minutes page to view High Country Recycling Board minutes
---